Asbestos in Schools – the need for urgent action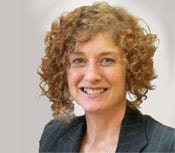 The Department for Education (DfE) has launched its policy review on the asbestos management in schools. The consultation closing date is 31st March. The review calls for evidence from all organisations and individuals with an interest in the issue.
This includes local authorities, schools, teachers, support staff, governors, unions, parents, epidemiologists, scientists, risk experts, asbestos consultants, politicians, victims, doctors, solicitors, coroners- everyone who is involved with, or has been affected by asbestos in schools.
It is essential that DfE is provided with wide ranging evidence that clearly shows them the scale of the problem and whether or not their present policies are working.
The consultation questions are of a limited nature. Do not be restricted by them.
This is the chance to make a fundamental difference to Government policies on asbestos in schools.
Please respond fully and distribute the call for evidence as widely as possible.
The call for evidence for the DfE review of policy on asbestos management in schools is now live on the Government's website and at the link below:
Asbestos management in schools:  DfE policy review – Consultations – GOV.UK ;
For more information about the asbestos in schools campaign visit the juac website
To read the APPG booklet Asbestos in Schools – a need for further action please follow follow this link
I urge you to read it and if you have something to say then please say it!
Julie Winn, Chair, Joint Union Asbestos Committee and Head of Asbestos Unit, Pattinson & Brewer