Justice at last – Prospect union wins asbestos claim for engineer's widow
Prospect has secured compensation for a retired member who was diagnosed with mesothelioma in July 2016 and died in May 2017.
Mesothelioma is a form of cancer that takes many years to develop following the inhalation of asbestos fibres, but is usually rapidly fatal following disease onset.
John Pedder, known as Sam to his friends, worked for what was the London Electricity Board for nearly 48 years.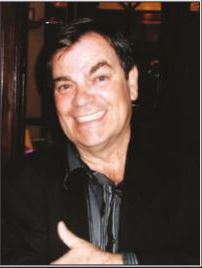 Sam joined the LEB as an apprentice in September 1968 when he was 16 years old.
He was diagnosed with mesothelioma in July 2016 and asked Prospect for support and advice.
Unfortunately, Sam died before his claim reached court, but with the support of Prospect and her legal team, Sam's widow Gillian was able to bring the claim to trial and achieve a settlement that goes some way to achieving Sam's aims.
These were to provide for his family's future, to recognise the services that he had provided and to hold the defendant to account.
Gillian said: "I felt that I had to finish what Sam had started and carry on as best I could. With the support of Prospect and my expert team I was able to do this."
First job
Sam's first job away from the training centre was at the Cape Asbestos Factory in Barking. He was tasked with taking down and exchanging the light fittings in the main milling room, all of which were covered in a thick layer of asbestos dust.
As Sam was slightly small for his age, he had no option but to tip the fittings, and the dust, all over his body. One of Sam's colleagues recalled that Sam and many of the other electricians who left the factory were so covered in dust that they reminded him of snowmen.
Sam was continually exposed to substantial quantities of asbestos throughout his apprenticeship, in particular when working with storage heaters and repairing electrical appliances.
When he qualified as an electrician, Sam did emergency electrical work. He recalled going into old burnt out buildings, that would have contained a significant amount of asbestos, to disconnect the electrical system with little more than a donkey jacket as protection.
Sam also worked on intake cupboards and meter boards that had been constructed out of, or mounted onto, asbestos.
Sam obtained a full technological certificate in electrical power engineering while working in old transformer buildings in power stations.
Despite working with air circuit breakers, low voltage boards and asbestos mounting boards, which often contained asbestos up to an inch thick, Sam's employer never provided him with protective equipment.
In 1983, Sam moved into marketing before taking on a role as a trainer. He stayed with his employer for almost 48 years before retiring.
Life after retirement
Sam always carried out DIY and gardening tasks to an exceptionally high standard both in his own home and for his daughter. He was also a keen gardener and always willing to help his family and friends.
Unfortunately, Sam became very ill in 2016. He developed a cough in April 2016 and, following a CT scan and a biopsy, he was diagnosed with mesothelioma in July 2016.
As Prospect provides legal support and assistance to its retired members, Sam was able to turn to his union for support and advice.
Legal support from Prospect
In July 2016, Prospect referred Sam to Colette Payne, who is a member of Pattinson and Brewer solicitors' specialist industrial disease team.
Colette quickly identified the insurer for the London Electricity Board who confirmed that they provided cover for the company during the relevant period, so she was able to pursue a claim.
She obtained a supportive medical report and a number of Sam's past colleagues and friends provided statements in support of Sam's exposure to asbestos.
Unfortunately, the insurer repeatedly refused to respond to the claim. So Colette issued proceedings and the claim was quickly listed for a "Show Cause Hearing" to decide whether judgement could be entered on Sam's behalf.
The defendant admitted liability the day before the hearing and a trial date was set for five months later.
Sam continued to receive treatment throughout the claim, including chemotherapy and radiotherapy and, as a result of the claim, he was also able to consider immunotherapy treatment, which would not have otherwise been available.
Sadly, Sam passed away on 27 May 2017.
The claim was carried on by Sam's widow, Gillian, who was determined to hold the defendant to account. The claim for the loss of Sam's services was significantly higher than usual because he was a man who always helped others.
Asbestos register
Prospect pursues compensation claims for asbestos-related illness every year. It is one of many ways that Prospect stands up for its members at work, and helps make workplaces safer.
We sometimes need help from members' former colleagues to help prove that asbestos is involved. But many sufferers have lost touch with former colleagues by the time their condition comes to light.
We have set up a register to record details of members' workplace exposure to asbestos.
If you have worked with asbestos, please add your details to the register. The register will be used if you ever need to make a claim on your own behalf, or to help pursue claims on behalf of your colleagues or former colleagues.