The hidden killer in schools
I'm sending out another plea, to anyone who will listen, for greater knowledge and management of the asbestos threat within our schools.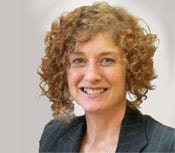 Our children are more at risk and more vulnerable to asbestos and, whilst we cannot do anything about past exposure, we can and must see action to prevent anymore being exposed.  The outcomes of the latest Government review is critical.  It must be impartial and bring us a future Asbestos in Schools policy which really works to prevent future deaths from mesothelioma.
Thanks to Lisa Carnwell,  Editor of the publication Adjacent Planning & Building Control today for the opportunity to write again about an issue so close to my heart. Full article